We welcome professional musicians as our guest clinicians that will take time to present special sectional clinics to SOA band members.
SOA Welcomes these specialists!
Aaron Patterson, Woodwinds, recently finishing national tour of "West Side Story"
The following three professional musicians are current emmbers of various top-tier prestigious military ensembles based in Washington D.C. and Annapolis area:
Jon Bisesi, Percussion / Mallet Specialist
Victor Barranco, Brass, Yamaha Performing Artist
Doug O'Connor, Award-winning Saxophone Performer and Educator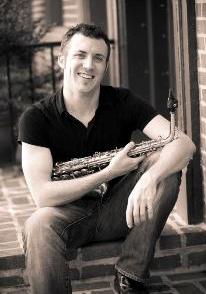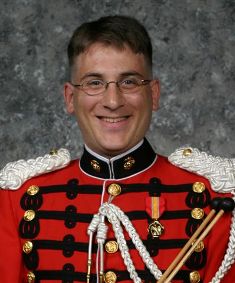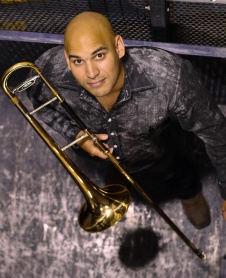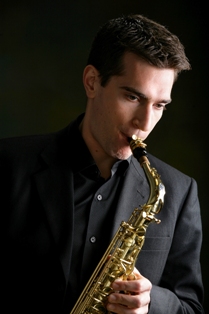 These musicians will share their expertise in working with Sound of America students during a rehearsal clinic session. They will be able to discuss various aspects of music and the musical performance field of work with the students in the band.
Bios:
Aaron Patterson, originally of Carlisle, Pennsylvania, is a professional woodwind musician in New York City. He recently completed his doctoral degree at Manhattan School of Music, writing a dissertation on the use of saxophones in the orchestrations of West Side Story. Aaron's teaching experience includes nearly a decade of instructing elementary, middle, and high school instrumental music in public and private schools as well as several years of working as an adjunct music professor. He holds B.S. Music Education and M.M. Saxophone Performance degrees from Indiana University of Pennsylvania where he studied with Keith Young. As a woodwind doubler (saxophone, clarinet, flute), Aaron regularly plays for music theatre in the mid-Atlantic region; recent credits include the 2012-13 national tour of West Side Story, Totem Pole Playhouse summer stock, New York Music Theatre Festival premieres, and collegiate productions. He is also the alto saxophonist of Manhattan Saxophone Quartet, a chamber group that made its Lincoln Center debut in 2012, and a clarinetist in a Chelsea-based symphonic ensemble dedicated to promoting equality.
Jon Bisesi, has been a member of the President's Own Marine Band, based in Washington, DC for 10 years. A graduate of Orchard Park High School (NY) he earned a bachelor's degree in music from the University of Cincinnati College-Conservatory of Music (CCM) in 2000, and in 2002 received a master's degree in music from Boston University. His percussion instructors include Allen Otte of CCM and Timothy Genis of Boston University. Prior to joining the Marine Band, he was a teaching associate in percussion at Boston University and a fellow of Tanglewood Music Center in Lenox, Mass.
In 2006 he performed The Golden Age of the Xylophone, arranged by Floyd E. Werle and Randy Eyles and in 2008 he attended the Percussive Arts Society International Convention in Austin, Texas, as a member of the Marine Band percussion quintet. In October 2011, during the Marine Band's National Tour to the Southeast, GySgt Bisesi was a tour soloist performing Pablo de Sarasate's challenging Zigeunerweisen, Opus 20, transcribed for xylophone by former Marine Band arranger Thomas Knox.
Victor Barranco, currently employed in top-tier jazz and concert ensembles of the Army branch, in Washington DC, Yamaha Performing Artist -
Victor joined the U.S. Army Blues in 2009 after finishing a Master's degree in Trombone Performance at the University of North Texas. After graduating from North Pole High School in North Pole, Alaska, he traveled south to study at the University of Minnesota Twin Cities. Before joining The U.S. Army Blues, he toured with the national Broadway production of Fiddler on the Roof starring Chaim Topol and Harvey Fierstein. He has performed and recorded with artists such as Mariah Carey, Janelle Monae, Aretha Franklin, Train, Gladys Knight, Jewel, Wayne Newton, Al Jarraeu, Baby Face, Stevie Nicks, Melissa Manchester, Frankie Valli and the Four Seasons, Chaka Khan, David Foster, The Spoon, Johnny Mathis, Dianne Reeves, George Duke, The Fabulous Thunderbirds, Martha Reeves, Savion Glover, Raheem DeVaughn, Chrisette Michele, Les McCann, James Ingram, Myron Butler and Levi, Kirk Franklin and many more. He has appeared as an adjudicator and guest artist at jazz festivals and universities. His former teachers include Tom Ashworth, Tony Baker, Vern Kagarice, Jan Kagarice, and Steve Wiest.
Doug O'Connor, currently a member of the US Naval Academy Band, based in Annapolis, MD. Doug holds a Bachelor of Music degree in Saxophone Performance from the University of Maryland in addition to Master and Doctor of Music degrees from the Eastman School of Music. He recently served as Associate Lecturer of Saxophone at the University of Wisconsin in Eau Claire, and is currently employed with the United States Naval Academy Band.
Praised for his "seamless technique" and "sumptuous lyricism" (The Philadelphia Inquirer), saxophonist Doug O'Connor has performed across Asia, Europe, and the U.S., including appearances at the Kennedy Center for the Performing Arts, Merkin Hall, Carnegie Hall, and Philadelphia's Kimmel Center for the Performing Arts. He has appeared at World Saxophone Congress XV in Bangkok, where he gave the world-première performance of Christian Lauba's 15th etude, Worksong; in addition, he was recently featured with the Thailand Philharmonic Orchestra performing the world-première of Baljinder Sekhon's saxophone concerto, The Offering. Also as a soloist, Mr. O'Connor has been featured with the National Symphony Orchestra, Symphony in C, Musica Nova, the Eastman and University of Wisconsin Eau Claire Jazz Ensembles, as well as various college percussion ensembles. Actively working with a variety of composers, he is a firm advocate of both new and traditional repertoire.
Dr. O'Connor was the Second Prize winner of the 2nd International Jean-Marie Londeix Saxophone Competition in Bangkok. He has won top prizes in many other solo competitions, including the NASA Classical Solo Competition, the MTNA Young Artist Woodwind Competition, the 2004 National Symphony Orchestra Young Soloists Competition, and the Alexandria Symphony Orchestra's Mary Graham Lasley competition. Finally, he is a winner of Astral Artists' 2003 National Auditions and was a finalist for the Concert Artists Guild competition in 2009.
With a passion for chamber music, Dr. O'Connor was a founding member of the Red Line Saxophone Quartet as well as the reed quintet REED5. While playing soprano saxophone in Red Line, the group won grand prizes at the Chesapeake, Coleman, NASA, and MTNA chamber music competitions, as well as gold medals at the Fischoff and Plowman chamber competitions. Red Line performed concerts by heart, premiered five new works for sax quartet and electronics in NYC, and released a CD on iTunes, "Back Burner."
LEARN MORE ABOUT SOA:
2014 Tour Highlights
NEWS / 2014 Itinerary / FAQ's / Directors & Staff / Eligibility / How to apply / Cost & Inclusions / Non-Profit Information / Music / Safety & Security
Special Alumni / Distinguished Alumni Talk about SOA / Testimonials from Past Tour Participants, by state
2013 Highlights / 2012 Highlights / 2011 Highlights / 2010 Highlights / 2009 Highlights / 2008 Highlights / 2007 Highlights / 2006 Highlights / 2005 Highlights / 2004 Highlights / 2003 Highlights / 2002 Tour Highlights / 2001 Tour Highlights / 2000 Tour Highlights / '99 Tour Highlights / '98 Tour Highlights / '97 Tour Highlights /
PHOTO GALLERY / Fun website links / ALUMNI news /