Comments from former Sound of America tour members who have excelled in the music field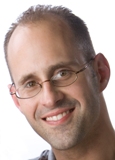 MIKE D'AMBROSIO, SOA 1995: "Looking back at my life as a musician, there have been many revelatory and deeply moving musical experiences along the way that helped form who I am today. Of course I looked forward to my trip with the Sound of America back in 1995, but how could I know how much it would change my life? That it still stands out today as one of my finest musical memories is a testament to the quality of the program."
Mike D'Ambrosio
Associate Professor of Music, Murray State University, Kentucky
Assistant Director of Music since 2008
Mike's area of expertise includes music theory, composition and aural skills. Mike has had numerous compositions performed by many ensembles across the country. Learn more . . .

---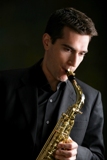 DR. DOUG O'CONNOR, SOA 1999: "Sound of America was an important cultural and musical experience for me at a young age: it provided an opportunity to experience the rigors of a musical tour, to understand how American band music is received and heard in other cultures, and to experience several foreign cultures in a professional environment. Most importantly, I made great friendships with fellow musicians which are still active today."
Petty Officer 1st Class Doug O'Connor, currently member of the United States Naval Academy Band, Performing in their concert, jazz, marching and ceremonial band units.
Doug was previously associate lecturer at University of Wisconsin Eau Claire. He has won awards in various national and international musical and saxophone contests and solo competitions and has appeared as guest artist with musical ensembles including the National Symphony Orchestra. View his information here.
Learn more . . .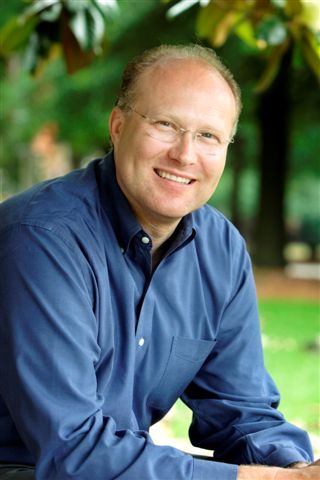 DR STAN ROBERTS, SOA 1980: "Over twenty-five years later and I still consider the 1980 Sound of America tour as THE major experience in shaping both my musical and cultural perspectives. As an unexpected surprise, the tour provided clarity to my musical aspirations and gave early focus to my professional career. Such musical and travel experiences are pivotal for the shaping of young lives and I eagerly recommend the work of the SOA professionals to your consideration! Since 1980 I have lead five concert tours with my university choirs to Europe and without fail I mentally measure the success of each to my 1980 SOA Tour."
.
Dr. Stanley Roberts
Director of Choral Activities at Mercer University, Macon, Georgia
Stan is active as a conductor, clinician and soloist in universities, colleges, churches and schools and has been the Director of Choral Activities and Coordinator of Sacred Music Studies at Mercer University for over twelve years. He directs several choirs, while teaching courses in conducting and sacred music. He has also guest conducted at the GMEA All-State Choral event.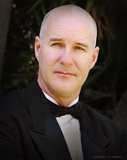 DARREN MULDER, SOA 1982: "As a teenager from a small town, my participation in SOA was by far one of the best experiences of my life! I matured as a young man/musician/soloist a great deal which personally made the transition into college much easier. The ensembles were great and tour organization was first rate. 28 years have passed and I still keep in touch with some terrific friends all over the country."

Darren Mulder
Trumpet, Los Angeles Chamber Orchestra
Faculty, Colburn School of Performing Arts
Darren actively works with the Los Angeles Philharmonic, LA Opera, Long Beach Symphony Orchestra and Santa Monica Symphony. He was lead trumpet for the National Autonomous University of Mexico's Philharmonic Orchestra.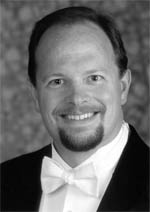 DR. DAVID GARDNER, SOA 1985 "All these years later, I still look back on my tour with SOA in 1980 as one of the pivotal events in my life. That sounds like an exaggeration, but it's not. The level of musicianship, the beauty of the music, the quality of the tour, the camaraderie, the magnificence of the performing venues and other sites all combined to confirm my desire to spend a career in music. I can also vouch for SOA's attention to the non-musical details - while running down a hill in the Austrian Alps (not a smart thing to do, by the way) I fell and badly tore the ligaments in my ankle. Fortunately, SOA had a physician traveling with us. I was able to get immediate medical attention, and continue the tour on crutches!"
David Gardner 
Conductor and Assistant Professor, Southwestern College, Kansas
David Gardner is currently Assistant Professor of Music, Director of Choirs, Voice, and Conducting at Southwestern College, Kansas. David directs the A Cappella Choir and Southwestern College Singers, and teaches Conducting, Vocal Diction, and Private Voice. MORE INFO
---

ENRIQUE "HANK" FELDMAN, SOA 1983, 1993: "At the impressionable age of 17, I made my first trip with SOA to Europe. Because of this experience, I grew in many obvious ways and in many intangible ways. Of course, musically, I was challenged at a collegiate level and I was surrounded by a very high level of musicians and because of this I came back as a more mature musician. I had never been on such an intense and focused tour! I came back from the trip as a more mature individual, having had to deal with being ready for concerts in all sorts of situations and understanding that the "show goes on!" However, for me the area of most growth was personally in the area of social and emotional control and awareness. I saw and experienced other cultures... their food, their songs and their spirit for life... I saw the larger world and began my own journey of seeing my place in it. For this and for the many friendships I made, I am eternally grateful. SOA was a part of childhood and a large part of who I am today."

"Discipline, responsibility, and learning how to prepare for a professional music tour are just some of the basic things I learned in a real-life context through my experience with SOA. I use many of those lessons today as a Grammy Nominated Composer and Director of the national non-profit arts education, the F.A.M.E. Foundation."

"My experiences with SOA confirmed in me that music and education were truly my areas of passion. I knew I wanted to make an impact on people like Clyde Barr did every summer. An incredible tour of fun, adventure mixed with a sense of responsibility to myself, my fellow musicians, and knowing that at all times I was representing my family and my country."
Enrique "Hank" Feldman, President and Director of Arts Education,
F.A.M.E. Foundation , and Director of Evolved Learning Conferences,
Hank is President of the F.A.M.E. Foundation (Fostering Arts-Mind Education Foundation) and Director of Evolved Learning, Inc., Hank directs and performs with a tuba and euphonium jazz ensemble, the "ITEC Jazz All-Stars," which performed at the '98 International Tuba-Euphonium Conference in Minneapolis. He also is a 2-Time Grammy Nominated Composer and Artist. Hank is also a film composer - seethe film, Cruzando,
---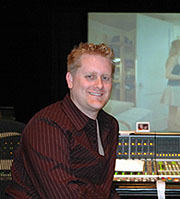 BRIAN RALSTON, SOA 1992, 1993: "Touring with the Sound of America was truly one of the most memorable experiences of my young adult life! From the grand European concert halls and historic cities to performing wonderful music with Mr. Barr and such talented musicians, I can honestly say that the Sound of America and the musical experience it provided had a great influence on my decision to follow my musical passion and make my career in music. I highly recommend to any young musician who has the chance to tour with the SOA to take that opportunity and grab it by the reigns with both hands before it passes you by. You will be an example to the world of some of the best the United States has to offer. You will create music that fuels the soul, memories that will last a lifetime and experiences that will enrich your life forever."
Brian Ralston, 
Motion Picture Musical Composer, Studio 76 Music, California
Brian has composed film music for movies, "9/Tenths" "GRADUATION". He is also an award winning producer, having produced the award winning short film "The Rece!pt", for which he won an Aurora Award for the musical score. Brian has received praise for his film scores he wrote and directed for "Crooked Arrows" (20th Century Fox), and "Private Dancer". MORE INFO

CAREN LEVINE, SOA 1988: "I was offered the opportunity to play principle flute in the SOA honor band in 1988. This was my very first experience seeing Europe as well as performing in some of the most exquisite concert halls.

SOA was such a positive, memorable, inspiring, and enriching experience. I highly recommend SOA to students interested in entering into a career in music. The SOA honor band is comprised of some of the most talented and dedicated young musicians I have ever heard. My brother, Richard Levine, played principle clarinet in the SOA honor band in 1991."
Caren Levine, 
Assistant Conductor / Pianist for the Metropolitan Opera of New York City
Caren Levine has been Assistant Conductor / Principal Pianist at the Metropolitan Opera House since 2002, and is a member of the faculty at the Marlboro Music Festival. MORE INFO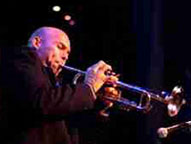 SCOTT STEEN, SOA 1983: "SOA and it's organizers have helped change my life for the better. When I was young, my eyes were opened to a far away place that I now call home. My eyes were opened to the excitement of being part of a touring group of musicians. My eyes were filled with tears playing with those musicians in places a young person could only dream of. And 20 years later my eyes were filled with tears once again hearing the sound of lilting young voices fill the Basilica of St. Mark. I have been moved in youth and as an adult thanks to you, SOA."
Scott Steen,
Professional trumpeter and musical advocate, living and performing throughout Europe and the United States..
Scott was solo trumpeter in Bette Midler's "Kiss My Brass" tour. He has played in the Royal Crown Review Swing Ban, Los Angeles as well as with Brian Setzer and Kiss. Scott's film and televison credits include "The Mask", "Buffy the Vampire Slayler", "The Today Show", "The Tonight Show iwth Jay Leno", Ellen DeGeneres" and "Conan O'Brien", and news shows on CNN, ABC World News Tonight and NPR's All Things Considered (for which he recorded a version of its theme). Featured musician for Cirque de Soleil's production, "Banana Shpeel" MORE INFO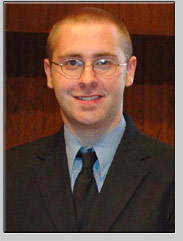 CARL HESS, SOA 1998 "When asked, nearly every professional musician can name an experience that had the most profound impact on their professional and personal life. For me, SOA was that experience. I have had many fantastic musical experiences (and will hopefully have many more), but I must say that SOA was one of the greatest experiences of my life. How many students can say they toured six European countries, performed with a world class ensemble in world class venues, and made friends that will last a lifetime--all in one summer?"
Carl Hess, 
Assistant Director and Professor at Duquesne University, Pennsylvania
Carl Hess has just been given a position on the music faculty staff at Duquesne University in Pittsburgh, PA. He is serving as assistant director of the Wind Symphony, Symphony Band, Orchestra, and Contemporary Ensemble and is also responsible for teaching undergraduate conducting. MORE INFO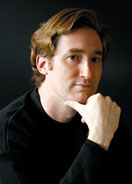 DAVID ARRIVEE, SOA 1986 "Reflecting on the SOA trip, I would say there are few experiences in life that can compete with travel to other countries. After my first taste of travel with SOA, I made a point of living abroad (in Germany) and of trying to experience other cultures first hand. Living abroad makes you take a new look at everything you take for granted: your idea of home, of landscape, of family, your sense of what it means to belong to a place and serve your community. Living in Europe also brings a far deeper and more visceral sense of history than one finds in, say, California. Plus, it's an amazing adventure to simply get by in land where nothing is familiar.
Thanks for giving me my first taste of Europe! I might have been young, but the curiosity the trip awoke still drives me, and I'm certainly not done traveling yet!"
David Arrivee, 
Conductor and professor at Cal-Poly State University, California
David is currently Symphony Director and Assistant Professor at California Polytechnic State University, San Luis Obispo. He has served as a conducting fellow at Tanglewood. He often serves as a guest conductor of orchestras, such as the California Central Coast Section Honor Orchestra. MORE INFO
---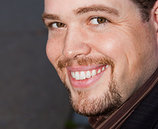 TOBY SCOTT GUINN, SOA 1996: "Touring with the SOA gave me valuable experience for my early musical studies and cemented my desire to pursue music as a career. When I reflect on the friendships made, the sights I saw and the thrilling encounters with the enthusiastic European audiences, I realize the tour was richly rewarding and influential. I would encourage any future music student to accept an invitation on this tour!"
Toby Scott Guinn
Baritone, New York City Opera
2006 Opéra National de Paris finalist
2005 Metropolitan Opera National Semi-finalist

Toby has performed with New York City Opera. He opened the '05-06 season with his New York City Opera debut in the company's sold-out "Opera For All" concert. He followed this with another important debut, this time at Carnegie Hall, singing Mozart's Solemn Vespers. He has recently performed with Opera Memphis. MORE INFO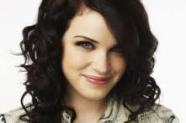 Lindsay Pearce, SOA 2006: "The Glee Project was a huge opportunity, and SOA was a stepping stone for me to gain the confidence I needed to become a performer, so thank you! The Sound of America changed my life."
Lindsay Pearce, actress / performer
Musically featured on "Glee", finalist on "The Glee Project"

Performed as "Snow White" in Hollywood's El Portal Theatre 2011 production of "A Snow White Christmas" with Marina Sirtis and Neil Patrick Harris, 2011
---
Victor Barranco, SOA 2000: " The Sound of America had a profound impact in the direction of my life. The professionalism, integrity and guidance from the faculty helped to create the foundation on which I built my musical career. After my summer with SOA in 2000, I returned home with a new outlook on life and a clear vision of what I was suppose to do. Even today, I still talk to the friends I made on that trip. There was no better way to spend my summer than representing the United States of America and making beautiful music in Europe."

Victor Barranco,

Trombonist for US Army Blues Jazz Band and Pershing's Own, Army Band

Victor actively plays in various ensmbles in the Washington DC area



---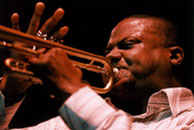 SEAN JONES, SOA 1998, 2000: "In life, there are a few experiences that change your life forever. A few moments that take your breath away. The summers of 1998 and 2000 will forever live in my heart as turning points. Not only did I become the best musician that I could be, I became the best man I could be. Thank you, Sound of America, for sharing with me the complete artist experience. Love for art and love for mankind!!!!"

Sean Jones, 
Jazz trumpeter, and former lead for Wynton Marsalis's Lincoln Center Jazz Orchestra 

for almost a decade
Sean Jones performed as lead trumpet with Wynton Marsalis's Lincoln Center Jazz Orchestra for many years. Sean has released several solo CDs, and is currently on faculty as a music professor at Duquesne University, PA. Sean is frequently performing with around the country and internationally. MORE INFO

JONATHAN BISESI, SOA 1995 "SOA affords young adults the opportunity of making music in some of the most memorable international venues and destinations. Now being employed as a professional musician, I am able to look back at these fond memories and realize that SOA was a vital part of my early education."
Ssgt. Jonathan Bisesi, 
US Marines, Percussionist, The Marine Band
Jon serves as Staff Sergeant in "The President's Own" U.S. Marine Band, also featured soloist for the Marine Band. MORE INFO
LEARN MORE ABOUT SOA:
NEWS / 2014 Itinerary / FAQ's / Directors & Staff / Eligibility / How to apply / Cost & Inclusions / Non-Profit Information / Music / Safety & Security
Special Alumni / Distinguished Alumni Talk about SOA / Testimonials from Past Tour Participants, by state
2013 Highlights / 2012 Highlights / 2011 Highlights / 2010 Highlights / 2009 Highlights / 2008 Highlights / 2007 Highlights / 2006 Highlights / 2005 Highlights / 2004 Highlights / 2003 Highlights / 2002 Tour Highlights / 2001 Tour Highlights / 2000 Tour Highlights / '99 Tour Highlights / '98 Tour Highlights / '97 Tour Highlights /
PHOTO GALLERY / Fun website links / ALUMNI news /

This page updated 1-10-14