Several past tour members who have excelled in the music field.

Back to comments page

Caren Levine, 1988:

Caren Levine has been Assistant Conductor / Principal Pianist at the Metropolitan Opera House since 2002, and is a member of the faculty at the Marlboro Music Festival. The San Francisco Chronicle wrote "Levine is a petite powerhouse, with technique to burn and unimpeachable musicianship. She is one of the finest musicians around, of the highest and most inspiring order."

An active performer, Caren's collaborators include Itzhak Perlman, Pinchas Zuckerman, Nadja Salerno-Sonnenberg, Charles Neidich, and Barbara Bonney. She was awarded two consecutive fellowships at Tanglewood Music Center, made her Carnegie Hall debut in 1996, and was the winner of the prestigious Artist's International Competition in New York City. Caren served as Assistant Professor of Piano and Director of the Accompanying Option at California State University, Chico for three years. In addition to her numerous achievements as a classical pianist, she is active as a composer of jazz piano literature. In February 2001, a recording of her own piano compositions entitled "Flowers from a Secret Admirer" was released on Capstone Records.

She received her Bachelor of Music degree from The Peabody Conservatory of Music and her Master of Music and Doctorate of Musical Arts from The Juilliard School and has studied under, among others, Martin Canin, Samuel Sanders, Ken Noda, Lillian Freundlich, Richard Goode and Mitsuko Uchida.
Caren Levin, Assistant Conductor / Pianist for the Metropolitan Opera of New York City

Back to comments page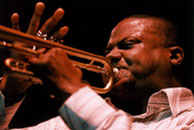 SEAN JONES, 1998, 2000:
Sean Jones currently performs as lead trumpet with Wynton Marsalis's Lincoln Center Jazz Orchestra. Sean has released four solo CDs, and is a music professor at Duquesne University, PA. His studies and performances include with William Fielder, Charles Schleuter, Essotto Peligrini and Vincent Martino. He has performed with Louis Armstrong Legacy Band, Chaka Khan, Patti LaBelle, Stevie Wonder, India Arie, Kem, Me'Shell Ndegeocello, and Heath Brothers Quintet. He has also worked with the Illinois Jacquet Big Band, Joe Lovano, Tom Tarrell, Jon Faddis, Jimmy Heath, Frank Foster, the International Jazz Quintet, and Charles Fambrough. Sean can frequently been heard performing with the Sean Jones Quintet.
Sean earned his classical trumpet performance degree from Youngstown State University, OH and his masters degree from Rutgers University, NJ.
Sean Jones, solo trumpeter, and lead for Wynton Marsalis's Lincoln Center Jazz Orchestra, based in NYC
Back to comments page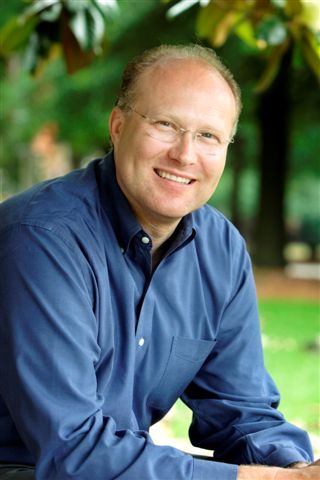 Stan Roberts: 1980:
Stan is active as a conductor, clinician and soloist in universities, colleges, churches and schools and has been the Director of Choral Activities and Coordinator of Sacred Music Studies at Mercer University for over seven years . He directs the Mercer Singers, the University Choir, and the Women's Chamber Choir, while teaching courses in conducting and sacred music. The Mercer Singers, under his direction, has performed at Georgia Music Educators Association, made its Spivey Hall debut, performed with the Macon Symphony Orchestra, made two CD recordings, and completed two very successful international tours of England and Wales and Italy
He is the founder of Jubilate! -- a mass-choir experience for church youth choirs -- and formerly served as the director of The Georgian Renaissance Singers. Dr. Roberts also serves as Minister of Music at the First Baptist Church of Macon, Georgia. An active member of MENC and the ACDA, he has served on the Advisory Board for Georgia ACDA and as the All-College Chorus Chair for GMEA. He has also guest conducted at the GMEA All-State Choral event.
Dr. Roberts graduated from Mercer University with a master of Church Music and doctor of Musical Arts in Conducting from The Southern Baptist Theological Seminary, Louisville, KY. While at Southern Seminary, he was a Garrett Fellow and studied conducting with Dr. John Dickson.
Dr. Stanley L. Roberts
Director of Choral Activities
Mercer University, Macon, Georgia
Back to comments page

Enrique "Hank" Feldman, 1983, 1993:
Hank Feldman is currently President of the F.A.M.E. Foundation (Fostering Arts-Mind Education Foundation) and Director of Evolved Learning, Inc., Hank incorporates holistic applications into his playing and into his clinics. He is active in performance, composition, arranging and teaching. Hank directs and performs with a tuba and euphonium jazz ensemble, the "ITEC Jazz All-Stars," which performed at the '98 International Tuba-Euphonium Conference in Minneapolis. This ensemble is comprised of some of the most acclaimed low brass artists in the world.
Hank has served as Associate Director of Band and Professor of Tuba and Euphonium at the University of Arizona ('92-'97) and as the Assistant Band Director and Conductor of University Bands at Univ of Wisconsin, Madison (1990 to 1992). He has also been a guest faculty member at the Wisconsin Summer Music Clinic, the Brevard Center for Music and the Interlochen Center for the Arts. His tuba-euphonium ensembles performed by invitation at the 1996 International BrassFest in Long Beach, CA and the '97 International Tuba-Euphonium Conference in Riva del Garda, Italy. He is also involved with the Symphonia Tuba-Euphonium Workshop at Interlochen Center for the Arts, MI for high school, amateur and college performers. Hank was a featured jazz soloist at the '98 Army Band Tuba-Euphonium Conference held in Washington DC. He was also featured as both a classical and jazz soloist at the '99 Conference in Sydney, Australia.
Enrique "Hank" Feldman, President and Director of Arts Education
F.A.M.E. Foundation , www.famefoundation.org
Director, Evolved Learning Conferences, www.evolvedlearning.com
2-Time Grammy Nominated Composer and Artist, www.hankfeldman.com
Back to comments page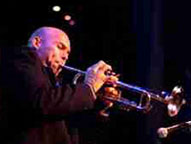 Scott Steen, 1983:
Scott was solo trumpeter in Bette Midler's "Kiss My Brass" tour. He has played for years in the Royal Crown Review Swing Band in Los Angeles (noted for pioneering the swing revival.), and has played with other musicians such as Brian Setzer and Kiss. Scott's film and televison credits include "The Mask", "Buffy the Vampire Slayler", "The Today Show", "The Tonight Show iwth Jay Leno", Ellen DeGeneres" and "Conan O'Brien". He is a music in education advocate and has appeared on news shows on CNN, ABC World News Tonight and NPR's All Things Considered (for which he recorded a version of its theme). He now resides in Italy, where he recently came to see SOA's musical performance in St. Mark's Basilica, Venice.

Toby Scott Guinn, 1996:

Toby is currently performing with New York City Opera (as Samuel in "The Pirates of Penzance" and sings the Baron in "La Traviata"). He opened the '05-06 season with his New York City Opera debut in the company's sold-out "Opera For All" concert and made his Sarasota Opera debut as Schaunard in La Bohéme. He followed this with another important debut, this time at Carnegie Hall, singing Mozart's Solemn Vespers. Toby has also performed for several seasons with the Knoxville Opera, Opera Memphis, the Lyric Opera Cleveland, the Knoxville Symphony, the Memphis Symphony, and the Augusta Symphony. Toby earned his degrees from the University of Tennessee and the University of South Carolina
Toby Scott Guinn
Baritone, New York City Opera
2006 Opéra National de Paris finalist
2005 Metropolitan Opera National Semi-finalist
Back to comments page
Brian Ralston, 1992, 1993: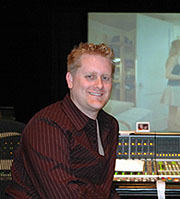 Brian Ralston has composed film music for " 9/Tenths", directed by Bob Degus (Pleasantville) . In 2006, Brian was also chosen to be the composer for the teen heist movie GRADUATION. He is also an award winning producer, having produced the award winning short film "The Rece!pt" for which he also provided the musical score. "The Rece!pt" won the "Best Comedy Award" at the Los Angeles International Short Film Festival 2005 (the largest short film festival in the world), the "Best Short Audience Award" at the 25th Breckenridge Festival Of Film 2005 and the "Gold Medal for Excellence" for Brian's score at the Park City Film Music Festival. Brian is also the winner of an Aurora Award for his score to "The Receipt".
Brian has composed additional orchestral underscore for the 20th Century Fox Television series "Angel" and on the staged musical "SnEauX!" - The New Sinsational Gothic Figure Skating Musical , where he served as orchestrator & arranger and composed the musical underscore. "Sneaux!" was nominated for six LA Weekly Theatre Awards including "Best Musical 2003". Recently, Brian collaborated with the Los Angeles based rock band , BORNE on their new self titled album, where he not only arranged the horn and orchestral string parts, but he played trumpet and flugelhorn on the album as well. Brian is currently collaborating with writer/director Tim Garrick with a Sony Pictures / Lakeshore Entertainment feature film now in pre-production.
Brian studied film music composition and conducting at the University of Arizona and completed graduate level work in the Scoring for Motion Pictures & Television program at the University of Southern California.
Brian Ralston, Motion Picture Musical Composer, Studio 76 Music, California

Jonathan Bisesi, 1995
Jon serves as Staff Sergeant in "The President's Own" U.S. Marine Band. He has been a teaching associate in percussion at Boston University and a fellow of Tanglewood Music Center, MA. He has earned his bachelor's degree in Music from the University of Cincinnati College-Conservatory, and his mastert's degree in Music from Boston University.
Ssgt. Jonathan Bisesi, US Marines, The Marine Band
Back to comments page
David Arrivee, 1986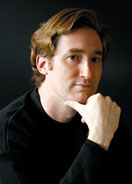 David is currently Symphony Director and Assistant Professor at California Polytechnic State University, San Luis Obispo. He has participated as a pianist in the Schumann Duos Program at The Britten-Pears School for Advanced Musical Study, England, and as a conducting fellow at Tanglewood. He served as the Assistant Conductor of the Chicago Youth Symphony Orchestras and the Elmhurst Symphony Orchestra, IL. and taught Music Theory at Northwestern University. He often serves as a guest conductor of orchestras, such as the California Central Coast Section Honor Orchestra. He is also the Assistant Conductor of the San Luis Obispo Mozart Festival.
David received his bachelor's degree from Princeton University and his M.M. degree in orchestral conducting from Boston University. He received his doctorate in orchestral conducting at Northwestern University. He had served as the assistant conductor for the Boston University Symphony Orchestra and the March Chapel Choir of Boston University, and conducted the Auros Ensemble for New Music. In Leipzig, Germany, he served as a pianist and conductor for the Schola Cantorum.
Dr. David Gardner, 1980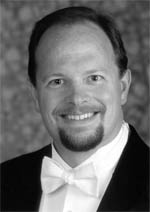 David is currently Assistant Professor of Music, Director of Choirs, Voice, and Conducting at Southwestern College, Kansas. David directs the A Cappella Choir and Southwestern College Singers, and teaches Conducting, Vocal Diction, and Private Voice. He has received numerous awards, including a second-place finish in the 2001 American Choral Directors Association National Student Conducting Awards Competition, and the 2005 Fassnacht Outstanding Faculty Award. He is frequently requested to serve as guest conductor and baritone soloist. Dr. Gardner's Carnegie Hall conducting debut was in 2005, when he led the MidAmerica Festival Chorus and the New England Symphonic Ensemble. Previously, he served as conductor of the Tucson Masterworks Chorale and Orchestra, a group which grew four-fold under his direction. Dave received his D.M.A., from the University of Arizona.
Carl Hess, 1998,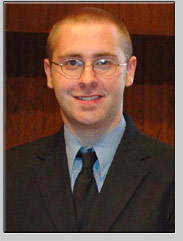 Carl has just been given a position on the music faculty staff at Duquesne University (along with Sean Jones, SOA '98 & 2000), in Pittsburgh, PA. He is serving as assistant director of the Wind Symphony, Symphony Band, Orchestra, and Contemporary Ensemble. He is also responsible for teaching undergraduate conducting. Carl attended Alderson-Broaddus College. He was named winner in the 2004 Music Teachers National Association (MTNA) Eastern Division Performance Competitions in the Yamaha Young Artist Brass category. "SOA shaped many aspects of my life. I highly recommend this tour to everyone. It has the possibility of being the highlight of your life!"
Back to comments page
MORE TO COME . . .
LEARN MORE ABOUT SOA:
NEWS / 2014 Itinerary / FAQ's / Directors & Staff / Eligibility / How to apply / Cost & Inclusions / Non-Profit Information / Music / Safety & Security
Special Alumni / Distinguished Alumni Talk about SOA / Testimonials from Past Tour Participants, by state
2013 Highlights / 2012 Highlights / 2011 Highlights / 2010 Highlights / 2009 Highlights / 2008 Highlights / 2007 Highlights / 2006 Highlights / 2005 Highlights / 2004 Highlights / 2003 Highlights / 2002 Tour Highlights / 2001 Tour Highlights / 2000 Tour Highlights / '99 Tour Highlights / '98 Tour Highlights / '97 Tour Highlights /
PHOTO GALLERY / Fun website links / ALUMNI news /

updated 10-23-12