2014 SOA EUROPEAN TOUR INCLUSIONS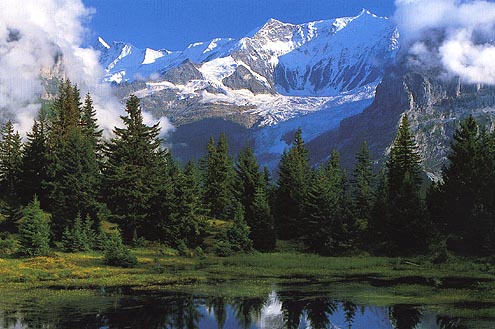 THE YEAR 2014 SOUND OF AMERICA 23-DAY CONCERT TOUR $6429
TOUR COST WILL INCLUDE:
Five days of intensive music rehearsal and trip orientation at Elizabethtown College
"All you can eat" breakfast, lunch and dinner each day while at Elizabethtown College
Modern air-conditioned room accommodations, dining room, rehearsal and performance areas while on Elizabethtown College campus
Transfer by deluxe chartered motorcoach from Elizabethtown to New York
Roundtrip transatlantic flight aboard a regularly scheduled flight from U.S. to Europe
All international departure taxes and customs taxes
Extensive concert tour through six European countries
Transportation via deluxe air conditioned motorcoach throughout the European continent and drivers' fees
First Class, Superior First Class and Superior-Tourist Class hotels (with private bath)
Meals:

22 breakfasts
4 lunches
22 dinners

An English-speaking experienced Tour Guide on each bus throughout the tour
Special guided tours with local professional English- speaking Guides in Venice and Paris
All entrance fees and transfers to:

Salt Mine Tour
Verona Coliseum
Seine River Cruise, Paris
Eiffel Tower (all levels, weather permitting)
optional Louvre Museum, Paris
reduced fee for optional guided tour of Palace of Versailles

ound-trip, privately chartered vaporetti boat rides while in Venice
Privately chartered truck with hydraulic lift for transporting all musical instruments, choral risers and sound and recording equipment throughout the tour (and driver expenses, tolls, and other expenses concerning truck), as well as private truck in the US (Etown-NYC)
A full-time American physician to handle medical situations throughout the European Tour
Nine full concert performances and two cathedral performances as listed in the itinerary, including publicity and promotion
Farewell Party last night
All tips and taxes normally found on hotel / restaurant bills, including US chartered bus driver gratuities
Possible special musical score arrangements written for the Honor Band & Chorus
The convenience of making tour payments by credit card (Visa & MasterCard only)
Multiple (5-6) pre-tour electronic information packets containing much detailed information concerning passports, clothing, foreign currency, flying to the college and home, electrical differences, calling home, maps of Elizabethtown, communications, uniform details and order forms, and much more.
Special Information designed for maximum use of time
A detailed packet outlining SOA's fund-raising plan
Option of ordering foreign currency packet to have before arriving in Europe
TOUR EXCLUSIONS
The tour price does not include:
the $85 Application Fee, excess or regular airline accessed baggage charges, baggage or other optional personal insurance, transportation to and from points of departure and arrival at the college and return from airport at conculusion of tour, sheet music (for choral members if they wish to keep it), passport expenses, laundry, beverages or foods that are not part of the menu of included meals, European bus driver gratuity, concert uniform and all other expenses of a purely personal nature.
* Price based upon air costs and currency exchange rate in effect as of November 2013 and may be subject to change. Keep in mind that the dollar's value against the euro has improved, but still is not at a great exchange rate .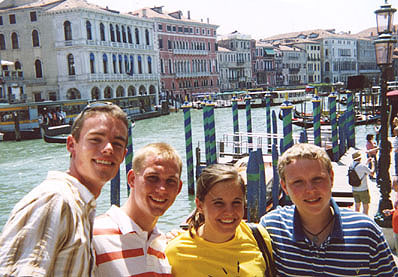 NON-PROFIT ORGANIZATION:
The Sound of America, Inc. is a non-profit, tax-exempt organization registered with the Internal Revenue Service as well as the Commonwealth of Pennsylvania. Contributions sent to Sound of America are eligible as tax-deductable contributions. SOA is registered under the government's 501 (c) (3) guidelines.
The Sound of America now accepts donations through PayPal!
Donations are accepted by check and MasterCard and Visa. Donations checks sent to our office should be made out to Sound of America.
SOA also accepts donations made through sites such as Donatenow.org and Justgive.org, however the processing time is not as immediate, and there is a small percentage put towards a service fee. (Please note that individual tour payments and tuition are not considered tax-deductible contributions.)

LEARN MORE ABOUT SOA:
2014 Tour Info: 2014 NEWS / 2014 Itinerary / FAQ's / Directors & Staff / Eligibility / How to apply / Cost & Inclusions / Non-Profit Information / Music / Safety & Security / Featured Guest Clinicians 2014
SOA alumni testimonials and acheivements: Special Alumni / Distinguished Alumni Talk about SOA / Testimonials from Past Tour Participants, by state
Tour Highlights from past SOA summer programs: 2013 Highlights / 2012 Highlights / 2011 Highlights / 2010 Highlights / 2009 Highlights / 2008 Highlights / 2007 Highlights / 2006 Highlights / 2005 Highlights / 2004 Highlights / 2003 Highlights / 2002 Tour Highlights / 2001 Tour Highlights / 2000 Tour Highlights / '99 Tour Highlights / '98 Tour Highlights / '97 Tour Highlights /
See what the tour is like: PHOTO GALLERY / Fun website links /
PayPal Transactions: Make a Donation to SOA on-line / Make a Tour Payment online for a current student or applicant
Alumni: ALUMNI news and student news / Become a fan of our SOA Facebook page / Join your SOA year's Facebook group page by searching your year and "Sound of America" in Facebook

Last updated: 11-11-14